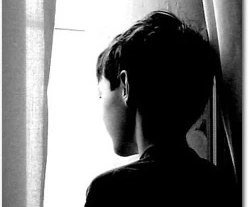 "Da-da!" Two babbling syllables that are most often referred to as a baby's first words. What joy a mother and father feel to hear these sounds that in later years become dad, daddy, pops, or other endearing terms that mark one of the most important relationships a child and a man will ever have. The role of a father is one that God trusts.
In Genesis 18:19a God speaks of Abraham saying, "For I [God] know him, that he will command his children and his household after him, and they shall keep the way of the Lord to do justice and judgment;" This provides clarity on the significance and expectations of a Christian father's roles in the life of a child, within the family and in all of society. So why did names such as deadbeat, sperm donor and baby's daddy, which demean and exclude the necessity and impact of a father find their place in common vernacular? Simple answer: destructive decisions.
A shift away from biblical values has led to relationships which birth children into unstable situations with parents without Christian training who are not ready for the responsibility. Unfortunately, many times the result is a single parent household led by the mother.
Over 60% of all households are led by women and nearly 77% in the black community alone. This leaves fathers despondent, and children abandoned. To accept the predicted fate of children from single homes which includes jail time in 1 in 4, higher high school dropout rates, drug use, etc. is simply not an option. There must be a course correction and CFADD offers answers!
CFADD promotes and uplifts biblical fatherhood through DADs, Dads at Duty. Through DADs, fathers are made aware of the plight of children and families without their guidance, are encouraged to take responsibility for their decisions and are trained and equipped to make Godly choices that will have a long-lasting impact on their children, families, and society.